Amjad Alsaboory's The Blind Eyes is All Set for the Big 2020 Release
Australian Filmmaker, Amjad Alsaboory, is all set to launch the much-awaited short film, The Blind Eyes, in 2020. It is aimed to create awareness about the rise in the number of road accidents due to distraction during driving.
5 November, 2019 – Australia – Director Amjad Alsaboory has finally announced the time of launch of his next venture, the short film titled, The Blind Eyes. The film aims to put forth a cinematic view of the real experiences of people getting distracted during driving. The short film for road safety awareness is aimed at its release in 2020.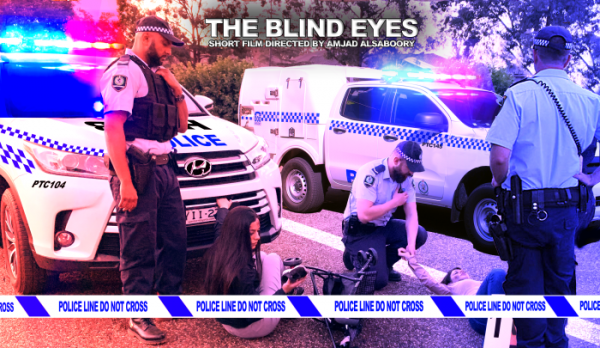 "Since our film is based on a real incident that is under investigation, we aim to change some minor details. Our intention for The Blind Eyes is to put an end to the Distracted Driving issues. We know people stating they turned their eyes from the wheel for as little time as a few seconds before meeting with an accident. We want to put an end to that and urge people to give value to their life first," states Director Amjad Alsaboory.
People get distracted even if for a short while is because they might want to attend a call on their phone. They may also look at the dashboard to adjust the radio station or perhaps take a selfie when they are in traffic congestion. Whatever the reason may be, getting distracted is going to wreak havoc on the road leading to fatal accidents. This Australian movie features actors, Nariman Alsaboory, Sunny Prescott, Jayden Nashi and Adyan Alsaboory.
Further, Amjad added, "Modern technology facilitates us to connect with people quickly and stay updated about happening anywhere. However, many times, we forget that people can wait. You can respond them later. If it's urgent, then we can stop driving and take a call."
Amjad aims to bring road safety awareness with enhancing technologies through this short film.
About the film:
The short film is produced by SHOOTIME and has locations by Tarik Bene, Ammar Desho. The film production company is SHOOTIME ALSABOORY and mentions special thanks to the NSW Police Force.
Media Contact
Contact Person: AMJAD ALSABOORY
Email: Send Email
Phone: +61 405 900 090
Country: Australia
Website: https://amjadalsaboory.tv/