Nikala Asante talks about her new online STEAM program for 5th to 9th grade students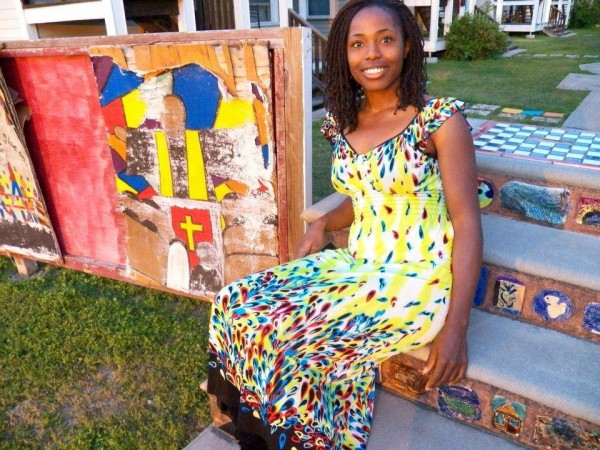 Nikala Asante is the founder of a premier online STEAM (Science, Technology, Engineering, Art, and Mathematics) program for 5th to 9th-grade students. The program, called "STEAM All Year", will allow the students to engage in exciting STEAM lessons and projects all year with instructor feedback and peer discussion. Both homeschooled students and students enrolled in school full-time have the option to enroll in a full nine subjects divided into three subjects per day or choose to a few subjects to practice after school.
In this exclusive interview, Nikala tells more about this innovative new platform and how it will help the students in enhancing their skills.
Interviewer: Give us a brief about your background.
Nikala: I'm an author and educator from Houston, Texas. I attended University of Houston, earning my undergraduate degree in Creative Writing and African American Studies and my Master's in Education: Curriculum and Instruction and Africana Studies. My passion for global balance has led me to traverse 12 countries such as Ghana, Haiti, Dominican Republic, and Belize over the past 8 years to engage in research and service.
More than anything in life, I want to see each of our youth receive a wholistic and culturally-relevant education. They are the leaders of the future and will steer our planet towards balance and sustainability if they are educated to do so. I apply all of my research, travel experiences, and 10 years of teaching experience in creating pathways for them to achieve this goal.
Interviewer: Tell us something about your new online STEAM program?
Nikala: I was inspired by my students to create STEAM All Year. I teach students all over the U.S. one-on-one and in small groups online. Many of my students are homeschooled, but some attend schools. Each of them has an interest in STEAM and I wanted to build a program that would fulfill their needs for the whole year on a system that is easy to navigate.
Interviewer: What are the subjects the program will be offering?
Nikala: Web Design and Coding, Geometry and Building, Combined Sciences, Pre-Algebra and Intro to Algebra, Grammar and Composition, Agriculture and Cooking, Entrepreneurship, Study and Research, & Art and Culture. In addition, students will soon have access to live classes and an international pen pal program!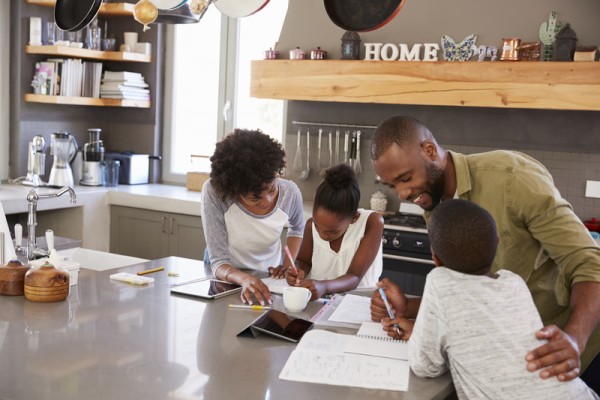 Interviewer: How will STEAM All Year help its students?
Nikala: Many students are using online programs now for homeschooling or afterschool enrichment. The issue is that with many of these programs, students do not receive any interaction with teachers. STEAM All Year is different in that students receive individualized feedback to support them in their academic goals while encouraging deepened critical thinking. And, the program is affordable, so parents can manage it in their budget throughout the year.
Perhaps the most important aspect of STEAM All Year is that it includes a cross-curricular focus in the history and achievements of the African Diaspora. Students will learn about great leaders such as Booker T. Washington, an American innovator in education and a key figure in the early 20th century Farmer's Conferences, and Dr. Wangari Maathai, a Kenyan pioneer in reforestation and Women's Empowerment.
Interviewer: Describe the design and curriculum of one of your courses?
Nikala: Let's look at "Agriculture and Cooking" as an example. In this course, students learn about those whom have been important to agriculture such as George Washington Carver, they learn how long food takes to grow, what they'd have to plant to be able to feed their whole family, what food deserts are and how to address them, and so much more. The best part is – they have a cooking activity to complete with supervision each week to develop a real connection to plant-based foods and understand the importance of agriculture.
Interviewer: How can one enroll in these courses?
Nikala: Just visit www.steamallyear.com. As a thank you for joining, please use the coupon code FIFTY for 50% off the first month of the program.
Interviewer: Will you be coming up with more courses and programs in the near future?
Nikala: Yes, there is more to come in 2020! Stay tuned!
More information can be found at steamallyear.com.
Media Contact
Company Name: Asante Educational Works
Contact Person: Nikala Asante
Email: Send Email
Country: United States
Website: www.asanteeducationalworks.com