Simply Coding Python-Multiplayer Program Simplifies Python and Code creation for Kids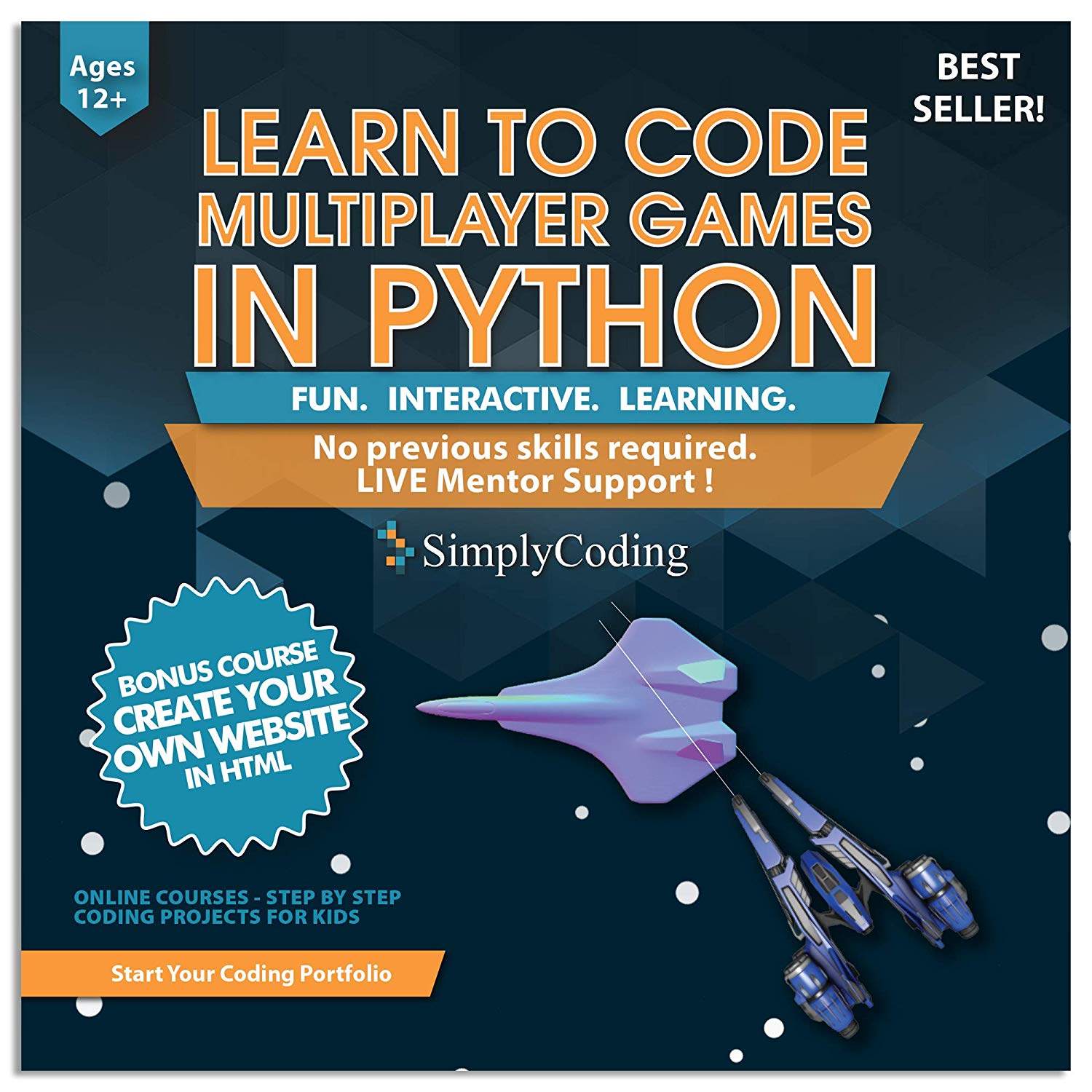 Python-Multiplayer training program, a top rated product from Simply Coding, is helping many kids learn the basics of Python and create different multiplayer adventure games.
Python Multiplayer Adventure Game, a top-rated product from Simply Coding, continues its impressive performance in Amazon. This innovatively designed game has been created to make learning Python and coding for kids easy like never before. With video reviews of lessons, online community support, and live Q&A with engineers who created the code for the course, this game can build a child's passion for coding software with interactive learning.
Today's new generation of kids love playing different types of video games. At the same time, early exposure to basic computer education can also help them significantly in the future. Simply Coding's animation software has been designed by professional programmers to teach the techniques of building, playing and share multiplayer, Python-based adventure games. It has also been tested by thousands of children who love to learn, and approved by school boards looking to expand their STEM practices.
The Python-Multiplayer training course from Simply Coding teaches how to create a client that will connect both to a local server and to connect to a server hosted live on the web. Using step-by-step, easy-to-follow programming instructions, it allows the kids to challenge their friends with fun, age-appropriate computer games they can build on their own. This popular computer programming for kids course has been a top Amazon bestseller for a long time.
"The Multiplayer computer programming curriculum from Simply Coding not only enhances math and science skills by challenging spatial and critical thinking, it also lets children have fun with friends with games they customize themselves," said a spokesperson from Simply Coding. "Our programs offer extended platform support and reduced system requirements so everyone can enjoy programming. Just access our online course via the registration code, create an account, and use our videos and tutorials to start learning how to create multiplayer games with Python."
"My 12 years old was so excited to get this and work through it! Having never done any kind of coding before I was a little worried he would get lost in it all, but the way they have it set up with videos of each step and easy walk you through it all has made it really easy. He is not quite done with his yet and while it has taken him probably longer than someone who has been exposed a little to coding it has still been doable, and he loves his experience with it," a highly impressed buyer mentioned in his Amazon review.
To find out more about Simply Coding Game Python-Multiplayer Training Program for Kids, please visit http://www.amazon.com/dp/B01ETTRZ3M
About Simply Coding: Simply Coding is an organization dedicated to creating high-quality digital learning programs for the children. A number of online courses from the company are now selling successfully on Amazon.com
Media Contact
Company Name: Simply Coding, Inc.
Contact Person: Media Relations
Email: Send Email
Phone: (801) 494-7751
Country: United States
Website: https://simplycoding.org/