Aqua Nutrition is now offered Nationwide Through Mr. Checkout's Direct Store Delivery Distributors.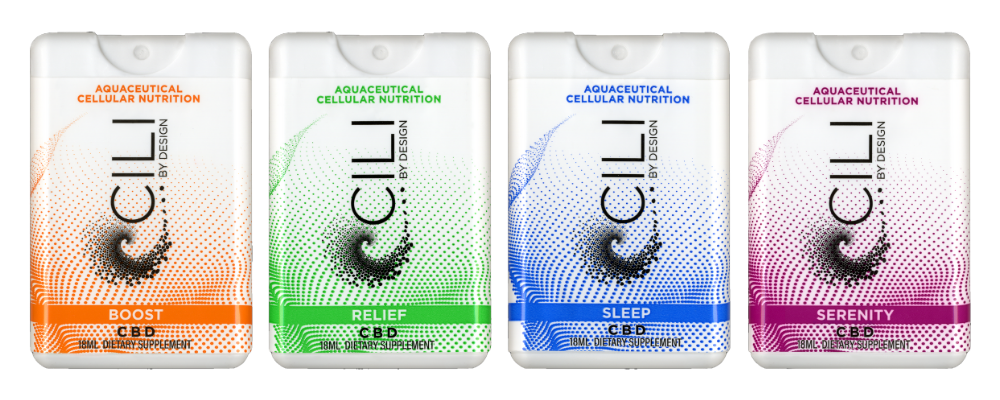 "You can trace every sickness, every disease, and every ailment to a mineral deficiency." – Linus Pauling
Introducing the first-ever all-natural, THC free, water-based, oral CBD sprays. Our product line offers 4 different sprays to be used for the following: Pain Relief, Energy Boost, Restful Sleep, and Anxiety Relief. Each of our sprays contains a proprietary aquaceutical mineral, glycobiology, and mitochondrial CBD blend that offers essential vitamins, nootropics, electrolytes, and primary adaptogens.
With the world going up in flames, what does the future of nutrition hold for you? Well, it does look like a smokey future but luckily governments across the globe are relaxing cannabis laws in many countries and for good reason. In this press release, we will discuss a breakthrough in modern medicine as it relates to how vital nutrients are delivered to your cells.
"First we nano-size EU organic whole plant CBD and over 90 different pharmaceutical grade, essential vitamins, minerals, adaptogens, nootropics and powerful glyconutrients."
Aqua Nutrition offers a variety of top-quality CBD products for specific ailments and conditions. You may choose to go for their Boost Spray made from CBD-rich Aquaceutical concentrate oil with an orange zest flavor. It contains organic broad-spectrum hemp oil which provides natural fast energy while improving stamina and endurance. Another product used for natural CBD management of pain is Relief Spray. Apple flavored, it is easily sprayed into one's mouth for fast and effective relief from pain and inflammation.
Aqua Nutrition uses a unique Aqauceutical Nano Technology that allows the CBD and other nutrients to penetrate the cellular membrane and deliver a bigger nutritional payload. Scientific studies show the smaller the particles, the more bio-available they are, the faster they can penetrate and be utilized by your cells. Larger particles are less bio-available, have slower delivery time, and are less usable by the cells.
Your body is approximately 70% water. Water is critical to your health as it carries vital nutrients and oxygen to cells throughout your entire body. Thus, once they have nanosized the CBD and other nutrients, they use a seven-step process to create an aqueous formulation for transporting these ingredients to the cells of the body. The proprietary technology breaks the covalent bonds between hydrogen and oxygen atoms removing water memory before it is purified through several stages of reverse osmosis, filtering, and distillation. Then the nanosized CBD and nutrients are each encapsulated in this water creating trillions of individual nutritious particles that can instantly enter your cells. The final product is a fast-acting, highly therapeutic CBD supplement with a maximum 99% absorption.
"Our Hydro Encapsulated Nano Delivery System Creates the Purest, Fastest, Bio-Available CBD with Maximum Potency."
Cannabidiol, or more commonly known as CBD, is one of the hundreds of compounds found in the cannabis Sativa plant. With the recent passing of the Farm Bill by the Trump Administration the gates have opened for hemp cultivators and processors to offer consumers a much needed nutritional supplement that has been lacking from our bodies for the most of the 20th century due to the "War on Drugs".
Hemp was one of the world's most important crops and it's making a very fast comeback. The CBD market has generated considerable interest and headlines in recent years. It is projected to be worth over $22 billion by 2022, far above what analysts expected just a couple years ago.
The reason for this is that CBD has many therapeutic, medicinal and nutritional properties. We are also only at the beginning stages of scientific evidence that backs many of these wild claims up. Although legally speaking one cannot claim the many and varied medical claims we have to ask what is the supposed benefits of CBD.
There have been claims that CBD can cure cancer or even kill cancerous cells. Although these claims are a little out there, there may be some truth behind the many claims that have been made around CBD. Scientific research does suggest that CBD may inhibit certain types of cancer cells, but the evidence is not conclusive and more studies have to be done before its a fact.
CBD may help with many conditions, diseases, ailments, and illnesses. CBD not only helps with dreaded diseases but can also assist with sleep, muscle tension, stress while providing you with natural, fast energy.
With the many CBD based products available it's important to know you are buying from a reputable, reliable and legal producer of CBD products. CBD is a natural, non-toxic, non-addictive compound that does not make you "high". Your supplier of CBD must be keeping the product as natural as possible, the way it should be.
Aqua Nutrition is one of few producers that supply a top-quality, water-based, THC free CBD with a maximum 99% absorption.
Media Contact
Company Name: Aqua Nutrition
Contact Person: Domenic Fiore
Email: Send Email
Phone: 4408975514
Country: United States
Website: https://mrcheckout.net/cili-cbd-spray/