PubHTML5 Unveils a Magazine Maker for Digital Marketing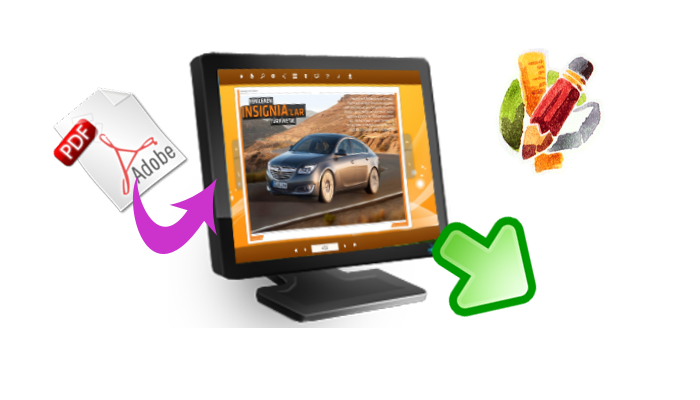 PubHTML5 unveiled a magazine maker that allows users to create magazines for their marketing purposes.
PubHTML5 company is really striving to make publishing a better business industry to venture in. Recently, it has designed a magazine maker aiming at producing high-quality magazines that are very attractive without altering its actual size and ensuring its global accessibility. The magazine maker has helped business organizations and individuals achieve their objectives by enabling them to create interactive magazines from ordinary PDF files.
Jason Chen, CTO (Chief Technology Officer) said, "Our esteemed customers, both organizations and individuals have displayed a high level of loyalty by using our software to create impressive magazines. Today we are going to introduce our newly launched magazine maker for the purpose of improving digital marketing."
PubHTML5 is more concerned about coming up with high-quality professional magazines, the designers have researched and invested so much to come up with this special magazine maker for the purpose of publishing interactive magazines. It portrays professionalism in coming up with high-quality magazines that are very colorful and realistic. This comes at a very friendly cost that encourages users to use the software.
PubHTML5 has designed other tools to ensure that magazines produced are very captivating and interactive. The magazine maker has an additional feature that improves the quality of the magazine by applying different types of templates which are very beautiful. This can be done very easily and fast just within minutes. There are more features that have contributed to the effective solution in the magazine industry. Users can access YouTube videos and shop online.
About PubHTML5
PubHTML5 company was established in 2009. Within its ten years of operation, it has launched software to provide an effective digital magazine publishing solution to organizations and individuals.
For more information, please visit http://pubhtml5.com/
Media Contact
Company Name: PUB HTML5
Contact Person: Anna R. Jarvis
Email: Send Email
Phone: +86 020-61972665
Country: China
Website: http://pubhtml5.com/