What Cjlist Holds In Its Cards For Introducing Cryptocurrency
CJlist.com has many different cases of effective and consequential provisions that inimitably help their customers to satisfy their business requirements in a very easy fashion, while not charging basically anything; however, its partnership with WooshCoin (XWO) is signifying greatness in its wake to be arriving quite soon.
Houston, Texas – CJlist.com has been offering many different options with regard to free classified platform service, but now it has partnered up with WooshCoin (XWO) as a service provider so that there may be full-fledge exchanges of finance happening all across the board in a really unobtrusive way.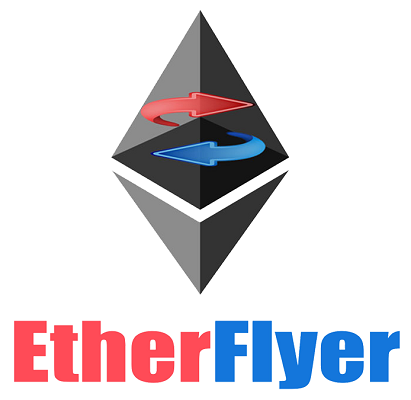 CJlist is completely free of use, and upon the domain website, it specifically showcases all the necessary details that allow for businesses to promote themselves, as well as for individual buyers and sellers. The company's CEO Didi Ugbaja and the founder, CG NZE, has referred to as the 'future of free classified business listings model'. Moreover, their dedication towards this philosophy has led to the partnership with WooshCoin, a cryptocurrency service that deals completely with cryptocurrency technology, and what many refer to as the 'future of operating currency' at large. By utilizing CJlist, all its members can essentially transact in their respective native currencies through the mode of WooshCoin (XWO) tokens, which must be properly addressed without any kind of prejudice or indecision whatsoever.
WooshCoin is a decentralized, peer-to-peer digital currency system that follows the principal conditions and observances of the Ethereum blockchain. Its token profile states that it has a supply of about 89,000,000,000 tokens at the moment, although about 5,000,000,000 in total are in circulation. WooshCoin can be currently be sold or exchanged across the exchanges of Mercatox.com and EtherFlyer.com. However, there are many actual currencies, such as the US dollar, that cannot be exchanged directly at these places. On would need to convert into already existing cryptocurrencies like Bitcoin and Ethereum across its own set of exchanges. These can then be put through the exchanges for having WooshCoins (XWOs). Among them, EtherFlyer.com is being touted as one of the world's best exchanges with its services extended even in Mobile OS use and is the latest partner of WooshCoin at large.

Important information about WooshCoin can be found at https://etherscan.io/token/0x5cc00cca0692b9b34af816e5439cdb47d3b63691, and another market cap and trading data are available at Coingecko.com, Coincodex.com, and CMC.io. WooshCoin's current plans speak about registering their information at CoinMarketCap.com. It also aims at strengthening its relationship with CJlist fully, as well as increase the volume of its tens of thousands of social media followers.

About
CJlist.com is a completely free and easy classified positing website where one can see many different aspects of a certain problem, and can essentially bring about a sense of positive outlook amongst every single participant who wants to engage in essential business activities and transactions. Additionally, it also aims at bringing a definite form of availability, which is currently available for over 7,406 locations all across the globe. Through its model, CJlist aims at becoming the technologically proficient and welcoming alternative to the entire mode of ensuring business classifieds, in addition to actual products listing by all individuals. All possible changes indicate that there would be a positive reflection upon what they are doing within a longitudinal timeframe.
Media Contact
Company Name: CJList.com
Contact Person: CG Nze
Email: [email protected]
Phone: 832.880.6515
City: Houston
State: TX
Country: United States
Website: www.cjlist.com