How Experienced Lawyers Take the Pain Out of Personal Injury Claims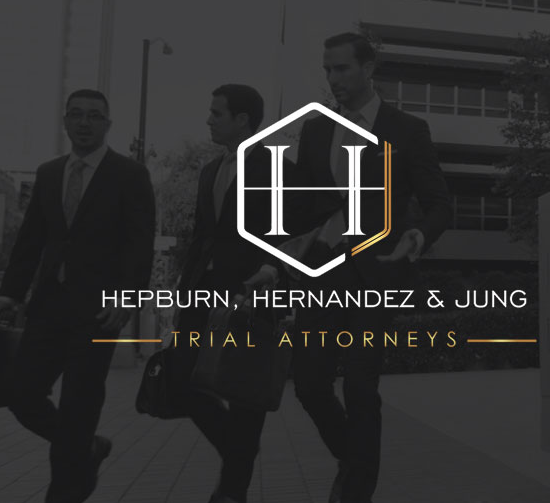 Personal injury claims can become a nightmare and highly stressful, especially for those that have been injured as a result of someone else's negligence, careless acts or intentional conduct. If someone is injured in a car accident, slips and falls, is bitten by a dog, physically assaulted or battered, or injured because of someone else's conduct, they likely have a just personal injury claim and are entitled to compensation for their pain and suffering. Car accident injuries are the most well known personal injury claim.
After a car accident, the first thing someone has to navigate is how to deal with the insurance company. Often times, a person is left without a car while and paying deductibles while the car is getting fixed. If they are injured, they may be in the hospital or on bed-rest missing work.
For cases that involve intentional conduct, like an assault or battery, there are often criminal sanctions that may be confusing to navigate. Often times the defendant in an assault or battery case is prosecuted by the District Attorney's office or the local prosecuting agency. In these types of cases, a victim is entitled to punitive damages to punish the wrongdoer because their conduct was intentional, unlike car accident cases where the conduct was not intentional and merely an accident.
Victims that have a personal injury claim will need a strong personal injury lawyer to fight in their corner. It is important to find an attorney that has experience with the specific type of claim that you are dealing with, especially if the claim is a car accident.
The HHJ Trial Attorneys team services a large range of personal injury clients including, car accident, truck accident, wrongful death, slip and fall, assault, battery and civil rights cases. The team is aggressive at seeking justice and compensation on behalf of victims in all forms of personal injury. They are also experts in the field of DUI (driving under the influence) charges. The attorneys at HHJ Trial Attorneys has represented hundreds of drivers accused of driving under the influence of alcohol, marijuana, and other substances. The HHJ Trial Attorney team is also adept at handling high-profile personal injury claims – with a current lawsuit against world-renowned rap star Drake on behalf of a client that was injured when Drake directed his entourage to remove the client at a popular West Hollywood nightclub, Delilah.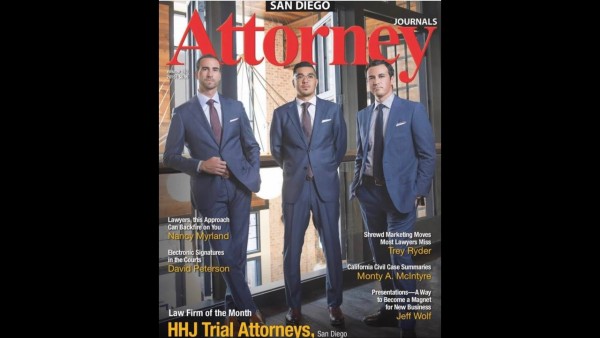 They handle cases across San Diego County including Escondido, Oceanside, Vista, San Marcos, and San Diego, and operate under the philosophy that every client is like a member of their own family – meaning they passionately commit to a rigorous and tenacious quest for justice against careless drivers. While many car accident victims are left with multiple anxieties – lost wages, insurance claims, medical bills and vehicle repairs – HHJ Trial Attorneys believe in allowing victims to concentrate on one thing only – healing – while they take care of everything else.
And because the HHJ Law team adopts a hands-on approach, clients can benefit from a unique triple-pronged service where all three attorneys in the team are involved in handling the case. This differs from many other law firms, which commonly handoff such cases to their legal assistants or paralegals. And with experience of fighting over 100 jury trials, including some high-profile cases, the HHJ team is very familiar with the combative atmosphere of the courtroom, which means they are not afraid to take a case all the way to trial if it means their client will get the maximum level of justice and compensation that is due to them.
About HHJ Trial Attorneys
Based in San Diego, HHJ Trial Attorneys specializes in auto accidents, slips and falls, wrongful death, dog bite, assault and battery cases. They also handle high profile criminal defense cases, usually involving drinking and driving, assault and battery, domestic violence and murder. The team is made up of Adam Hepburn, Michael Hernandez, and Elliott Jung.
Media Contact
Company Name: HHJ Trial Attorneys
Contact Person: Media Relations
Email: Send Email
Phone: 888-50-LAWFIRM
Address:945 Fourth Ave suite 201
City: San Diego
State: California 92101
Country: United States
Website: https://hhjtrialattorneys.com/