Aurum Asset Management reinforces its commitment to enhancing practical blockchain technology applications for Enterprises at Diffusion 2019
Speaking on the sidelines of Diffusion 2019 in Berlin, Aurum Asset Management's Chief Technology Officer (CTO), Maz Keen, stated that blockchain technology is starting to mature and the time is now ripe for comprehensive integration of enterprise with blockchain technology.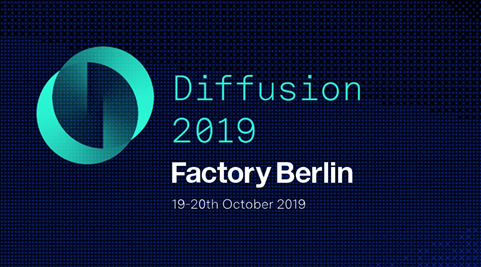 Diffusion 2019 was held over the weekend from the 19th – 20th October 2019 at The Factory, Berlin, Germany. The two-day event focused heavily on the practical application of open-source distributed ledger technology, smart contracts, machine learning and programmable tokens. The event featured workshops, panels and fireside chats from experts on the latest trends in enterprise and blockchain, tokeneconomics, interoperability, deep learning and Artificial Intelligence (AI), with attendees getting to hear from lead developers, enterprise, professors, and founders.
Attendees at the event also had a host of opportunities to network and discuss various blockchain related topics with pre-eminent figures present at the event from the Tech, Finance, Legal and Academic world. Prominent figures in attendance at the event included Holger Koether, Director of Partner Management, IOTA Foundation, Yuki Zhou, Investment Director, Fenbushi, Catarina Veloso, Legal Counsel, Fractal and Dr. Peter Ruppel, Professor at CODE University of Applied Sciences.
Speaking to journalists during the Dinner & Drinks segment sponsored by Deutsche Telekom, Aurum Asset Management's Chief Technology Officer (CTO), Maz Keen said, "This event highlights the importance and significance of achieving integration between blockchain and enterprise, something which we are fully committed to achieving through the Open Aurum Token. Through the Stable Gold Token, we have a security token that utilizes physical gold as a reserve benchmark, thereby furthering the integration of security tokens into the current financial and economic system."
For more information, visit: http://www.openaurum.io/
Media Contact
Company Name: Aurum Asset Management Ltd
Contact Person: Nicodemo Lowell
Email: Send Email
Country: United Kingdom
Website: http://www.openaurum.io/