LZ Sea View Residences Announces The Successful Conclusion Of The Realestate EXPO 2019 In Naga World
The real estate industry in Cambodia is experiencing a boom and LZ Sea View Residences is proud to be one of the top best options. They offer exclusive living apartment, with modern facilities and amenities that make life feel better.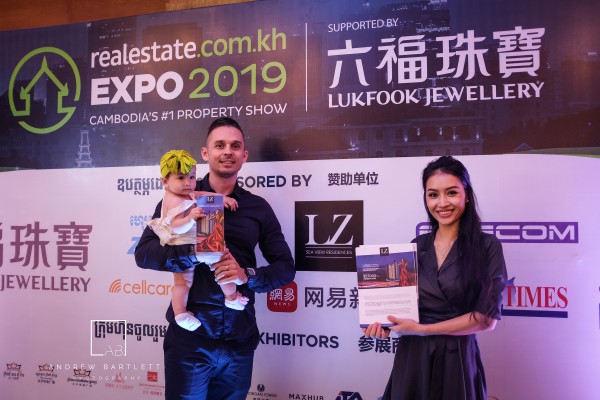 LZ Sea View Residences announced the successful conclusion of the Realestate EXPO 2019 in Naga World, Phnom Penh, of which they are sponsors. The event saw many people from all over the country participating, especially those who are into real estate investment and property brokerage.

LZ Sea View Residences is a property development company offering beautifully designed, premium residences in Sihanoukville, Cambodia. Their desire is to provide the most comfortable housing for citizens, with incredible facilities, which will help improve their standard of living.
The company has a professional team of experts, who work day and night to ensure that clients get the best of service they deserve.
To learn more about their services, please visit here.
LZ Sea View Residences are not just property developers, but visionaries and professionals who have a mission to transform the real estate industry in Cambodia. They offer clients a wide range of options to choose any of the properties that suit their budget. The 40,000 square area property has 580 apartments with about 600 car parking spaces available.
Single working-class people on a budget can go for the executive single occupancy Studio Apartment, offering style, convenience, and plenty of space. The One-Bedroom Apartment provides even more space so that two people can occupy it. Their One-Bedroom Superior is the epitome of luxury lifestyle living, with multi-split air-conditioning, ceiling fans, bathroom, and even more bedroom space.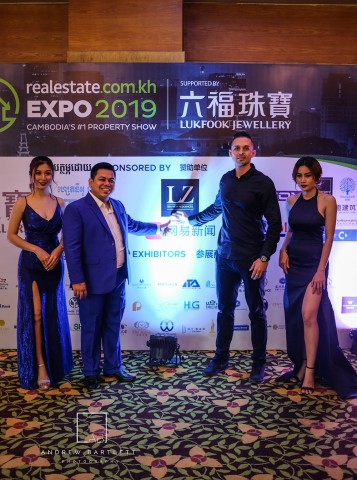 LZ Sea View Residences is located in a peaceful, serene, safe, and secure environment, close to the Hun Sen Mittapheap High School with an unrestricted view of the sea. Residents will be pampered like celebrities and royalties, with first-class, modern amenities which is hard to beat anywhere. The building has a three gyms, two rooftop swimming pools, spa services, housekeeping service, 24/7 CCTV, 24hr reception and more.

Residents will also enjoy exclusive and uninterrupted services including 24-hour security, high-speed Wi-Fi, secure parking, fully furnished units, and laundry service.
Living in LZ Sea View Residences is the perfect decision for those who want to experience the best of luxurious lifestyle, glamour, and class, in Cambodia. Every minute spent here is like being in paradise, or a dreamland where everything is perfect and life is better.

In addition, Real Estate EXPO 2019 breaks $30 million record in property sales. Tens of thousands of property buyers, investors, real estate agents, developers and more flocked to NagaWorld Hotel over the weekend to experience the country's biggest property show, Real Estate EXPO 2019.
Prince Huan Yu Real Estate in total sold 48 units of office space of Prince Huan Yu Center in Phnom Penh and 12 condo units of LZ Sea View Residences in Sihanoukville. Real estate Expo 2019 was made possible with the sponsorship with LZ Sea View Residences, Sihanoukville Cambodia.

For more information, please contact +85510974890, [email protected], or visit www.lzresidences.com.

Media Contact
Company Name: LZ Sea View Residences
Contact Person: Ondrej Zastera
Email: Send Email
Phone: +85510974890
Country: United States
Website: http://www.lzresidences.com