NEW BOOK REVEALS TRANSFORMATIVE POWER OF FEMALE CONNECTION
The Parlay Effect by Anne Devereux-Mills Details How a Small Gathering of Women Talking Authentically Has Become a Huge Catalyst that Creates Empowerment and Wisdom
San Francisco, CA – Do you ever feel like you are missing authentic connections in your life? Has your identity been swept away in managing work and family? Do you want to do good in the world, but can't find the right starting place?
The Parlay Effect, to be published in January 2020, tells the story of how Anne Devereux-Mills gathered groups of women to talk openly about these very issues and, in the process, eventually set off a worldwide cascade of positive change.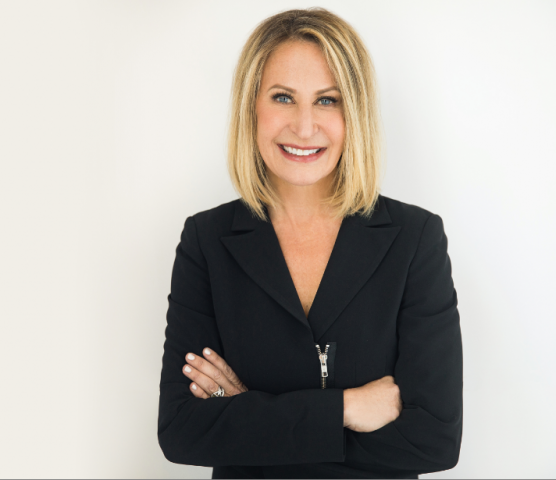 Back in 2010, Anne learned that her cancer had returned, and a critical surgery was the only way to fight it. What she didn't expect was that taking the time off from running a busy New York City advertising agency would strip her of her hard-won role as CEO–just as she saw her daughter off to college. As Devereux-Mills began to reflect on what had been missing while she was raising kids and running companies, she noticed that many of the people she had considered friends were gone, the friendships having been framed by transactional favors rather than genuine connection.
Inspired to help other women avoid the same mistakes, she founded Parlay House in 2012. A now-international series of salons, Parlay House brings diverse groups of women together based on topics they care about yet have few other safe spaces to address. During the early salons, Anne observed that the women who benefited most from the gatherings shared one thing in common: they were at an inflection point in their lives, when parlaying one thing into another was crucial to their sense of self, their sense of community, and their sense of hope. She found the gatherings triggered a series of micro-actions among the participants, resulting in new waves of connection, support, and strength. One woman helped another in some small way, cascading onto a third woman, and so on. This was the Parlay Effect.
The Parlay Effect: The Transformative Power of Female Connections shares these insights to show how small actions can result not only in a meaningful boost in self-awareness, confidence, and vision, but also become the genesis for communities that have a positive and multiplying effect in their impact. Woven in are the findings from research investigating the social science behind the Parlay Effect that Devereux-Mills conducted in collaboration with Dr. Serena Chen, a tenured Professor of Social Psychology at the University of California, Berkeley.
Through this combination of scientific research, Devereux-Mills' personal story, and those of women she has met, The Parlay Effect offers a blueprint for anyone who is going through a life transition. Devereux-Mills will help you reframe your relationships and in turn, you will:
Know how to use the wisdom gained from these experiences as a catalyst for acts of kindness that can become exponentially powerful

Feel stronger in your ability to help others

Feel empowered at a time when many of us feel helpless

Know how to be part of creating communities that are shaped by personal value

Feel more empathy, joy, inspiration, energy, peace, confidence, and clarity.

ANNE DEVEREUX-MILLS is the accomplished CEO, entrepreneur and documentary film executive behind Parlay House, a salon-style series of gatherings she founded in 2012. Parlay House is committed to sparking authentic conversations and building meaningful, supportive relationships across a diverse range of women. It currently has over 5,000 participants and operates in seven cities across the U.S. and Europe.
Devereux-Mills is also a dedicated mentor for SHE-CAN, an organization supporting and grooming the next generation of female world leaders coming from post-genocide countries. She was a key member of the team that helped pass California's Proposition 36, which brought fair sentencing to thousands of non-violent inmates as part of California's Three Strikes reform. Following that victory, she was the Executive Director for the Emmy-nominated documentary film entitled The Return and is currently Executive Directing two additional films, Mississippi Red and The Green Dress. Devereux-Mills supported Stanford University by serving as the Executive Director of Healthy Body Image Programs. Her philanthropic work has been recognized by a range of organizations, including SHE-CAN, Advertising Women of New York, The All-Stars Foundation, Project Kesher and Worldwide Women.
Prior to her philanthropic ventures, Anne served in leadership roles at BBDO, LLNS and TBWA/WorldHealth, Consumer Healthworks, a division of Merkley and Partners, as well as Harrison & Star. Anne also helped launch the iHUG Foundation, a not-for-profit school in Uganda supporting some of that nation's most needy children.
Contact:
Book review and author interviews: Michael Beas [email protected]
Media interviews: Patrick Taylor, [email protected]
Or, Martha Kiley, [email protected]
Media Contact
Company Name: Book Review and Author Interviews
Contact Person: Michael Beas
Email: Send Email
Country: United States
Website: https://annedevereuxmills.com/