HealthyWelthy LLC Is Now Distributor Of NIKKEN Wellness Products
"NIKKEN's revolutionary product line, breakthrough research, and holistic wellness solutions will improve the lives of many across North America, and HealthyWelthy LLC is proud to partner with NIKKEN as a new distributor."
St. Petersburg, FL – HealthyWelthy LLC, a premier wellness products distributor, is now promoting NIKKEN products and technologies online to promote healthy well-being.
For more than 40 years, the Japanese wellness company NIKKEN has been researching and developing easy-to-handle, unique, patented products for sleep, water, air, light, nutrition, and skincare, combining these solutions in a holistic approach to promote healthy well-being.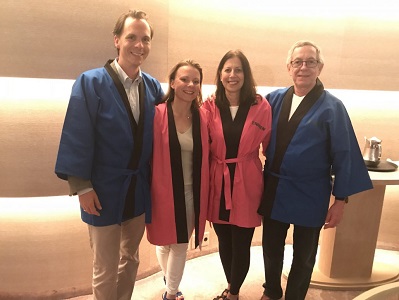 "We are happy to be working together with NIKKEN to bring more wellness into the lives of people in the USA and Canada," said Alex Russ, HealthyWelthy LLC CEO. "NIKKEN's revolutionary product line, breakthrough research, and holistic wellness solutions will improve the lives of many across North America."
Based on a philosophy of holistic well-being for a healthy body, mind, family, society and personal finances, NIKKEN helps to facilitate, supplement and improve a more balanced and healthier lifestyle through products that promote healthy eating, weight management, and resultful sleep through products like NIKKEN insoles, PiMag water, and magnetic jewelry.
One of the largest and most respected wellness organizations in the world, NIKKEN produces its vision in over 35 countries with thousands of clients and consultants. The partnership between HealthyWelthy LLC and NIKKEN, revolutionary for the wellness industry and consumers, has garnered positive attention and attracted online sales.
For more information about NIKKEN or its wellness products available to improve your well-being, please visit WellnessHome24.com.
Media Contact
Company Name: HealthyWealthy LLC
Contact Person: Alex Russ
Email: [email protected]
Phone: + 49 (0) 421 168715
Address:7901 4TH ST N STE 300
City: ST. PETERSBURG
State: FL 33702
Country: United States
Website: www.wellnesshome24.com